Breakdowns & Repairs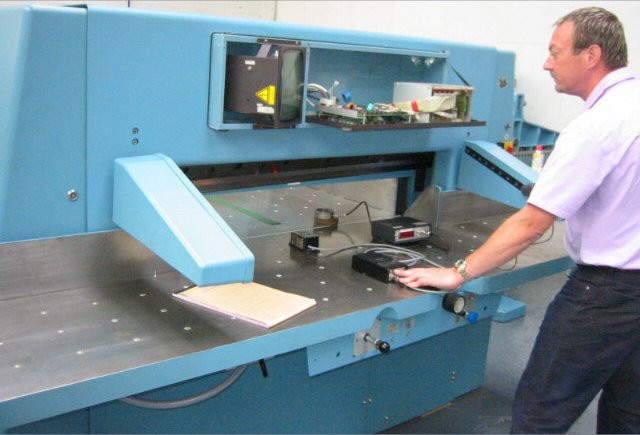 Our team of skilled engineers are ready and available for breakdowns and repairs on any make of guillotine and on a wide range of print finishing equipment.
With 4 highly qualified and mobile field engineers we often respond to breakdowns within 4 hours (subject to time of call), and if not, then 99% of calls are dealt with the next day.
The experience we have gained across a wide range of machines allows us to source quality but often cheaper spare parts than those available from the machine agents i.e. bearings, 'O' rings and seals, brake and clutch linings, Vee belts and pulleys etc.
Use our experience for your benefit